TERMS AND CONDITIONS OF USE

By accessing this site you agree to the disclaimer below.  If you are not willing to be bound by this Agreement you may NOT look at my web page and must go away NOW!  I reserve the right to change this agreement or to prevent you from looking at this site at any time. This entire site is copyrighted as a collective work and may include the works of others (so attributed) which are also copyright protected.  You may download or reproduce portions of this web site for your sole personal, non-commercial use.  Any redistribution, re-transmission, or publication of ANY material is strictly prohibited without the express written consent of the copyright owner!  That would be ME for the most part!  ASK FIRST!

Any links contained herein are solely a courtesy and are not under my control in any manner and may not direct you to the site indicated.  Web site addresses change; therefore if you end up linked to a porn site, or other objectionable/inappropriate site, TOO Freaking BAD!!!

The material displayed herein is solely a documentation of MY experiences and MY thoughts, and should not be taken as GOSPEL.  Any messages, advice, opinions or other information contained herein should not be construed as professional advice or instruction.  

If you do something I describe doing and it doesn't work, TOUGH.  If you get hurt and end up in the hospital, TOUGH!  

I will not be held accountable for your STUPIDITY in the use of any tools, boats, activities or anything else you want to blame on someone other than yourself!  

If you validate Darwin's Theory, TOUGH!  Your survivors may not sue me!

This web site contains NO warranties of any kind whether express or implied.  

If your computer takes a dump after visiting this site, OH WELL.... 

In summation, I'm not responsible for anything that happens to YOU!

SAILORDAVE.COM and DAVIDTABOR.COM  have been updated!

 Please read the Terms and Conditions Below.  Thanks,  David Tabor  Unless otherwise noted, ALL photos and text contained within are copyrighted by D. Tabor and remain the property of.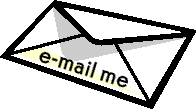 This page was last updated on: December 22, 2021
Me sailing my Hampton on Mobjack Bay, VA 1984

 Somewhere south of Bermuda, Nov 2000

NYC Oct, 1997 aboard the 12 Meter  WEATHERLY

Rigging on a snowy dock 2/9/03 Washington Sailing Marina.    Photo credit unknown (probably Nabeel)

2004 Newport Bermuda Race.  Waves: 8'+ Wind: 25-32 Gusts to 41!!!  Wow.  What a fun three hours on the wheel!

Harbor Cup, Oct 2014, a blustery day.

Oxford Race, Sep 2013, second day of a nine day cruise.

in the Oyster World Rally.

Dinghy cruising in INDONESIA, 2018

Click here to go to our blog about racing our boat 
DIANTHUS
 including the BERMUDA 1-2.